Mathilde M. brings refinement and poetry to your interior in a timeless classic chic style.
The Mathilde M. collections are created with passion by our team of designers in our offices in Mâcon, Burgundy. All our creations are exclusive and registered.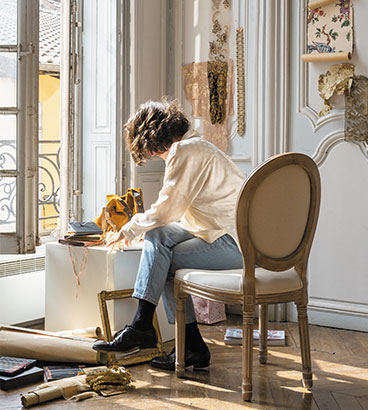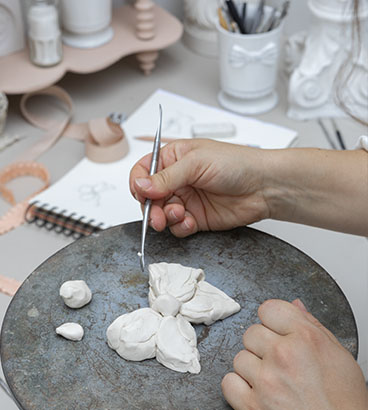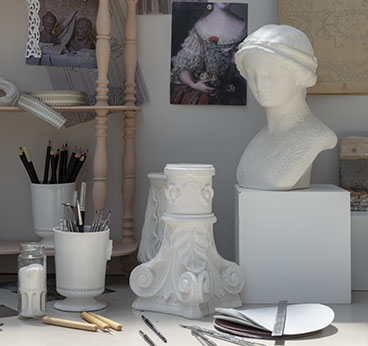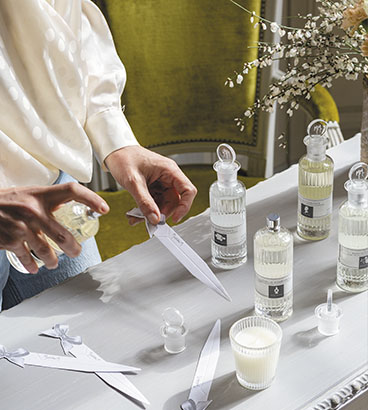 Blog & Tips
Share our passion for Beauty, discover here our universe, our advice, inspirations, news and favourites !
> Discover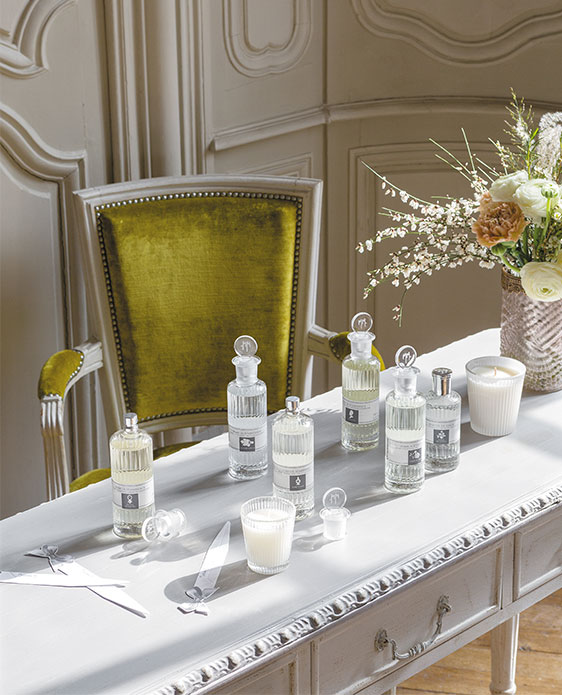 The refinement of the French art of living
Mathilde M. brings elegance, charm and poetry to your interiors in a timeless classic chic style. Sometimes called shabby chic, romantic decoration or charm, this unique style is identifiable at first glance. Nourished by centuries of creativity by artists, craftsmen and men of wit, it celebrates a timeless art of living.
Freely inspired by the heritage of the castles and beautiful residences of France from the 18th century, Mathilde M. brings up to date this incomparable French elegance through her refined collections.
The scents, the decoration, the art of the bath, the furniture... each object is designed with passion in our workshops, to bring a note of softness and romance to your home. 

Our philosophy 
Recognized for her know-how as an expert perfumer, Mathilde M. creates perfumes that enchant interiors with refined scents. Of high quality, our perfumes are developed in close collaboration with Master-Perfumers located in Grasse, the world capital of perfume. Complex, our home fragrances are a carefully crafted blend of many notes.
Emblems of the Mathilde M. brand, the scented plaster decorations are all made in our workshops and meticulously chiseled by hand to create high quality objects.
Each Mathilde M. object is adorned with refined details laid by hand in our workshops: stylized ribbons and precious cameos are the ultimate signature of the brand's incomparable elegance.
Our inspirations
Each novelty is born from the imagination of our Design team. Drawing their inspiration from the history of France, our designers also study decoration trends, painting and are intensely nourished by fashion.
Atmospheres, colors and materials, it all starts with a sketch, a drawing, which will come to life on the products. Our Design team presents 2 collections per year, i.e. more than 400 new products designed with passion and enthusiasm.
All Mathilde M. creations are exclusive and registered. Mathilde M. strives to offer quality products that meet extremely rigorous specifications.